Rebecca Kuszelewski: Find Fran
When her best friend had an accidental baby and really needed help, Rebecca couldn't physically be there. She felt useless. The cost of childcare and lack of support combined with the uncertainty of being a first time mother, inspired Rebecca to search for options to alleviate some of her friend's emotional strain.
In exploring her options, she found a significant lack of on demand sitter services and subsequently a gap in the market. Rebecca wanted to design a service that allowed parents to juggle their busy lives and children with no planning required, making it easier for them to get access to care and find the support they really need.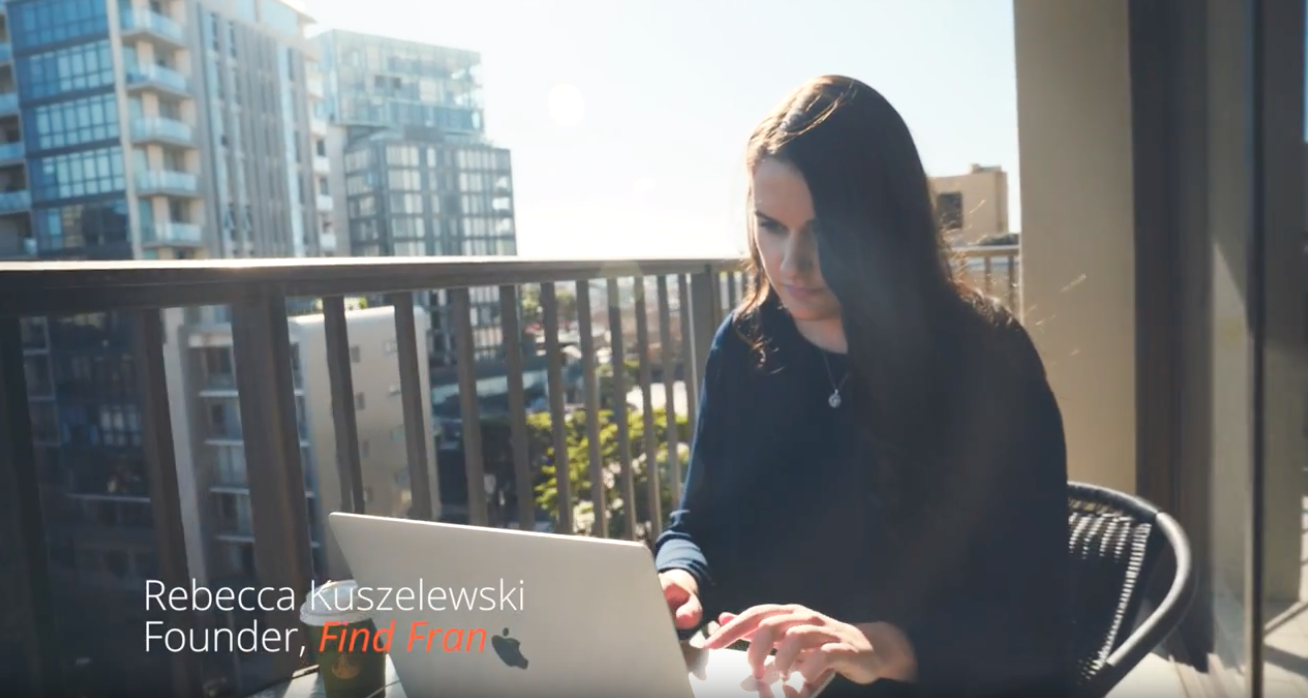 Find Fran has enabled parents to connect with trusted babysitters, nannies and au pairs. The unique system only lists highly reviewed sitters and also offers specialised skills and services such as anaphylaxis and first aid trained workers.
Although Rebecca is still employed full time, she doesn't see producing Find Fran as work. "I think when you find something you're really passionate about leaving work isn't a chore for me to then go home and work on something else." Currently 25% of Australians have a side business in addition to their full time job and 56% of Australians want a side hustle because they're sick of their work routine*.
"Having a book that you're really excited to pick up again, that's what my idea feels like"
It's often hard to know where to begin in terms of starting a business, "It was all in the one place, I didn't have to go to 50 different places to try and work out what I needed to do." With the help of Honcho Rebecca has been able to create a remarkable service to assist those in need!
 
*Australia's Broadband Network. (2017). NBN's Guide to Fulfilment On The Side (Hustle). Available at: http://www.nbnco.com.au/content/dam/nbnco2/documents/4727_NBN_Side%20Hustle%20Report_Final_HR.pdf